Bayardo Cortes, .DM.D.
10205 South Dixie Highway Suite 200
Pinecrest, FL 33056
(305) 279-4312
Find answers and other helpful dental topics in our digital library.
Posts for: October, 2015
By Tooth Fairy-Land
October 21, 2015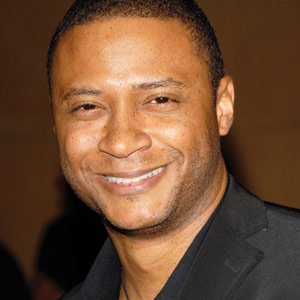 Can you have healthy teeth and still have gum disease? Absolutely! And if you don't believe us, just ask actor David Ramsey. The cast member of TV hits such as Dexter and Arrow said in a recent interview that up to the present day, he has never had a single cavity. Yet at a routine dental visit during his college years, Ramsey's dentist pointed out how easily his gums bled during the exam. This was an early sign of periodontal (gum) disease, the dentist told him.
"I learned that just because you don't have cavities, doesn't mean you don't have periodontal disease," Ramsey said.
Apparently, Ramsey had always been very conscientious about brushing his teeth but he never flossed them.
"This isn't just some strange phenomenon that exists just in my house — a lot of people who brush don't really floss," he noted.
Unfortunately, that's true — and we'd certainly like to change it. So why is flossing so important?
Oral diseases such as tooth decay and periodontal disease often start when dental plaque, a bacteria-laden film that collects on teeth, is allowed to build up. These sticky deposits can harden into a substance called tartar or calculus, which is irritating to the gums and must be removed during a professional teeth cleaning.
Brushing teeth is one way to remove soft plaque, but it is not effective at reaching bacteria or food debris between teeth. That's where flossing comes in. Floss can fit into spaces that your toothbrush never reaches. In fact, if you don't floss, you're leaving about a third to half of your tooth surfaces unclean — and, as David Ramsey found out, that's a path to periodontal disease.
Since then, however, Ramsey has become a meticulous flosser, and he proudly notes that the long-ago dental appointment "was the last we heard of any type of gum disease."
Let that be the same for you! Just remember to brush and floss, eat a good diet low in sugar, and come in to the dental office for regular professional cleanings.
If you would like more information on flossing or periodontal disease, please contact us today to schedule an appointment for a consultation. You can also learn more by reading the Dear Doctor magazine article "Understanding Gum (Periodontal) Disease."
By Tooth Fairy-Land
October 06, 2015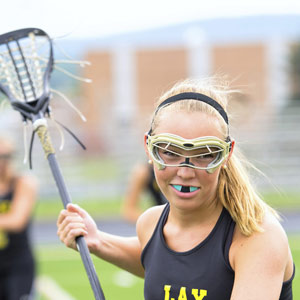 Since boxers first began using them a century ago, athletic mouthguards are now standard safety equipment for most contact sports. Without them, dental injuries would skyrocket.
But a recent study in the peer-reviewed journal, General Dentistry, indicates there's another important reason to wear a mouthguard for contact sports or exercise: you may be able to significantly reduce your risk for a mild traumatic brain injury (MTBI), better known as a concussion. It's believed the mouthguard absorbs some of the force generated during contact, resulting in less pressure to the brain. That reduction is even more significant if your mouth-guard has been custom-made by a dentist.
That last finding is important, because not all mouthguards on the market are equal. There are three basic categories of mouthguards — stock, "boil and bite," and custom. Stock mouthguards come in limited sizes; they're relatively inexpensive, but they provide the least level of protection. "Boil and bite" can be customized after purchase to the wearer's bite, but they don't always provide complete coverage of back teeth. Custom mouthguards are designed and fashioned by a dentist; they're relatively expensive (running in the hundreds of dollars), but there's ample evidence they provide the highest level of protection from mouth injuries.
The General Dentistry study also corroborates custom mouthguards' effectiveness in preventing concussions. The study followed approximately 400 football players from six different high school teams. While all the players wore the same type of helmet, half of them wore custom-made mouthguards and the other half wore stock guards. 8.3% of the athletes wearing stock guards experienced a concussion injury; by contrast only 3.6% of those with custom guards sustained an injury — greater than half fewer occurrences.
The study also highlights the need not to rely solely on helmets or other protective headgear for concussion prevention. It's important to include mouthguards along with other athletic protective gear to lower injury risk as much as possible.
So when considering how you can provide the optimum injury protection for you or your child, be sure to include an athletic mouthguard, preferably one that's custom-made. We'll be happy to advise you further on what you need to know to prevent traumatic dental injuries, as well as concussions.
If you would like more information on custom-fit mouthguards, please contact us or schedule an appointment for a consultation. You can also learn more about this topic by reading the Dear Doctor magazine article "Mouthguards."